Datamatics Business Solutions, Inc., a global provider of outsourced accounting, bookkeeping, finance, tax preparation, audit & assurance, payroll and demand generation & data services, has announced the appointment of Hitendra Patil as the President of its Global F&A and CPA outsourcing services.
Datamatics Business Solutions Inc. is currently a strategic partner to over 150 global CPA firms, streamlining their operations, improving productivity tapping into a rich talent pool and leveraging a global operating model for CPA solutions. With nearly 4 decades of industry experience, Datamatics Business Solutions is a pioneer in F&A, CPA, B2B Data and Demand Generation solutions with a global clientele.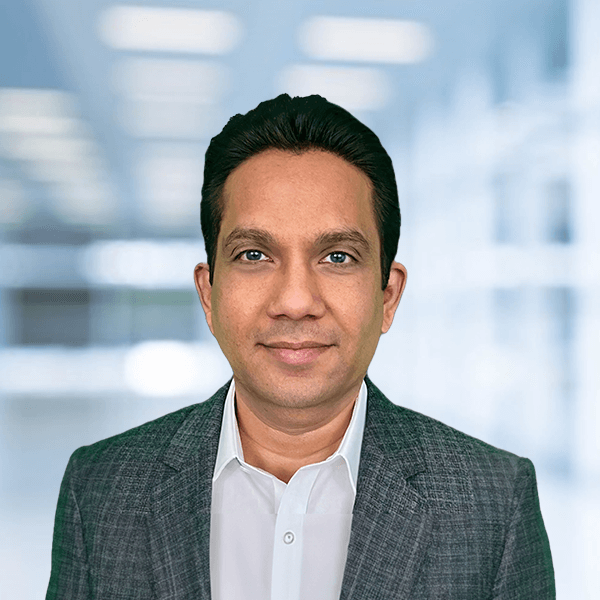 Hitendra Patil, President, Global F&A Services,Datamatics Business Solutions, Inc.
Hitendra Patil, one of the key influencers and thought leaders in the accounting profession, will drive the CPA and F&A Outsourcing business growth for Datamatics Business Solutions Inc. The CPA business spans across the United States, Canada, United Kingdom, Ireland, Australia and New Zealand and is poised for customer growth in other key geographical markets.
"Hitendra brings deep domain expertise, in the accounting and tax profession along with technology-enabled services, that can deliver efficiency to CPA firms," says Nishant Kanodia, Chairman, Datamatics Business Solutions Inc. "For nearly two decades, he has been helping accounting firms overcome operational challenges and scale business growth. As we continue our global expansion, we are delighted to have a stellar leader like Hitendra join the Datamatics team. We look forward to leveraging his breadth and depth of experience to help our customers address key issues facing the accounting profession worldwide."
Hitendra has over 25 years of experience leading critical business functions in companies that provide services and software across the public and private sectors, with extensive SaaS and accounting outsourcing market expertise. Consistently recognized as one of the Top 100 Accounting Influencers for his ability to lead customer-centric operations in large and small organizations, he has most recently been responsible for leading CPA firms' success at an accounting SaaS company. He has held several senior executive positions, leading global teams to deliver top-quality services and measurable growth. He served as the Chief Operating Officer of an accounting outsourcing company, in an earlier role.
Hitendra Patil, President – Global F&A Services, Datamatics Business Solutions, Inc., says, "Datamatics is experiencing remarkable growth, especially in North America, and is gaining impressive traction in other markets as well. I am honored and thrilled to join this immensely talented team to build upon this success. My endeavor is to help Datamatics become the preferred F&A outsourcing services provider to accountants globally. I look forward to working with the team as we continue to provide innovative, technology-driven services and solutions to accountants."
About Datamatics Business Solutions
Datamatics Business Solutions is a global leader in providing AI and ML-based business process management solutions in Accounting, Bookkeeping, and Tax Preparation to accounting functions within enterprises and CPAs. With services designed to deliver innovation and value to clients across industries, Datamatics Business Solutions harnesses exceptional human ingenuity combined with cutting-edge technologies to help organizations unlock their full potential and achieve sustainable growth.
Media Contact:
Anurag Verma
Tel: +91 22 6671 2001
E-Mail: marketing@datamaticsbpm.com
Plot No. B-5, Part B Cross Lane, MIDC, Andheri (East), Mumbai 400 093
www.datamaticsbpm.com