Datamatics Business Solutions Ltd. (DBSL), is a leader in providing B2B intelligence, B2B sales & marketing services, business process transformation and technology outsourcing solutions to Fortune clients and global enterprises across industries.
Datamatics Business Solutions Ltd., is a part of the Datamatics Group of Companies (annual turnover USD 170 mn), pioneering in technology outsourcing & essential business support services. We are an enduring business that has build an agile enterprise by strategically investing in people leadership, cutting-edge technologies, operational innovation, financial governance, building domain specific capabilities and client relationships to drive collaborative success.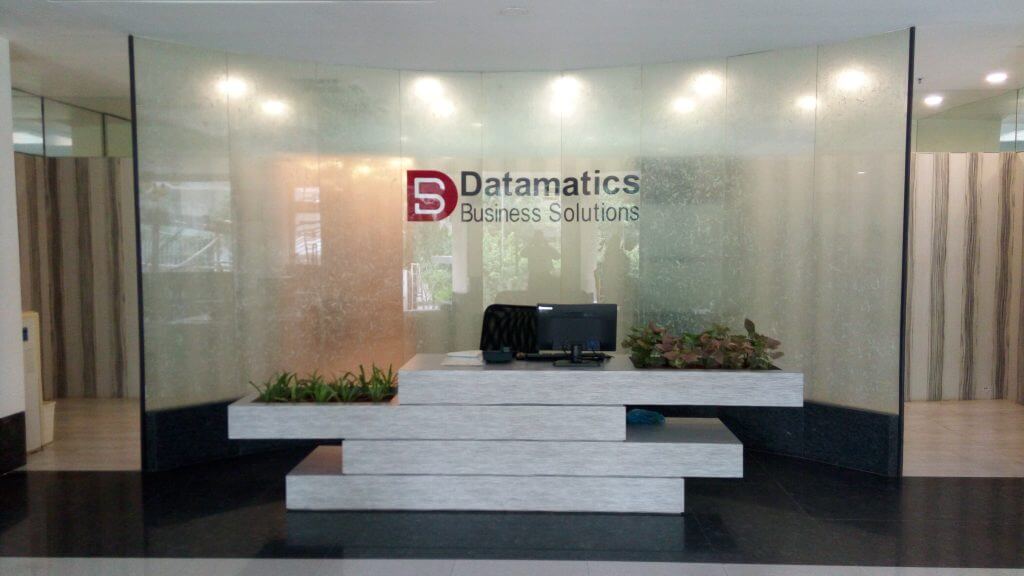 To be a global leader and a partner of choice in the KPO industry.
We bring state-of-the-art technology and process innovation to all our customer engagements. We are committed to building a great organization, driven by empowerment, integrity, reliability and commitment to excellence.
Datamatics Business Solutions Ltd. at a Glance
Our integrated offerings include; B2B Contact Database & Analytics; B2B Demand Generation; Market Research & Intelligence; Finance & Accounting Outsourcing; CPA Accounting, Taxation & Payroll Outsourcing; Customer Experience & Helpdesk Management, and Registrar & Transfer Agent services. We leverage best-in-class technologies like robotics, artificial intelligence, machine learning, cognitive computing and cloud to power human-machine collaboration and enable seamless delivery.
We serve Fortune 1000 customers and global companies across industries including Technology Service & Software Products, Banking & Financial Services, Media & Publishing, Events & Conferences, Telecommunications, CPA Accounting & Professional Services, Manufacturing, Automotive, Healthcare, Internet & eCommerce, Retail & CPG, Travel & Hospitality, Building & Construction, Packaging, Utility, Oil & Gas, Supply Chain and Logistics.
Our core value are the foundation of our existence in business.
The Leaders behind our Success
The executive team who are scripting our growth story.
Yogendra Kanodia
Chairman & Managing Director
Siddharth Kanodia
Sr. Vice President – Business Strategy
Loly Vadassery
Chief Human Resources Officer
Raajiv K Sachdeva
Chief Operating Officer
Sumit Mahajan
Global Chief Sales Officer
Maneesh Garg
Sr. Vice President - Corporate Finance, Accounts & Legal
Ashish Gupta
Sr. Vice President - Finance & Accounts (BU)
Rajesh Kulkarni
Sr. Vice President & CISO – Head of IT & Compliance
We innovate, commit, partner and perform to deliver value that helps to grow your business.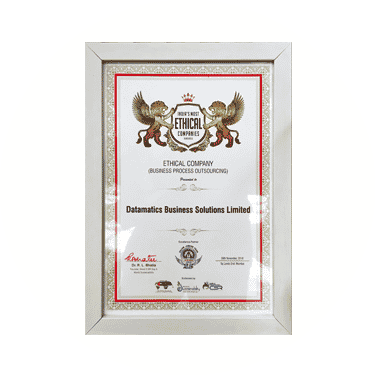 Honored as the most 'Ethical Company'
We are honored as the winner of most "Ethical Company" at the India's Most Ethical Companies Awards 2018. The award accentuates our pledge towards highest standards of corporate ethics.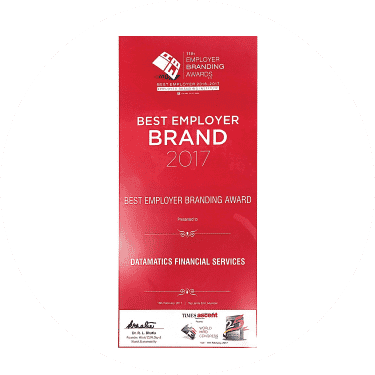 Best Employer Brand for the year
We are recognized as one of the 'Global Best Employer' by the Employer Branding Institute at the silver jubilee edition of World HRD Congress in 2017.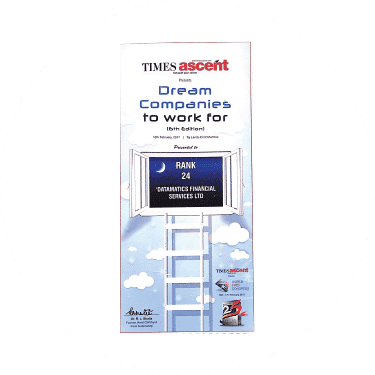 Recognized as a 'Dream Company to Work For '
Datamatics Business Solutions Ltd. (DBSL) was recognized as a 'Dream Company to Work For' at the silver jubilee edition of World HRD Congress in 2017.
We have the certifications to offer best-in-class services and quality processes to our clients.
State of the art delivery center to support client's growth and technology needs.