Is your business good at finding potential customers for your products or services but not so good at converting those prospects into paying customers? Or do you excel at retaining a small number of loyal customers but wish you could reach a larger clientele and increase sales? ⁠⁠⁠⁠⁠
With 61% of marketers considering lead generation as the most challenging task, it's evident that finding new potential customers for a business through the process of lead generation is more difficult than it first appears. Similar to how converting prospective customers into actual customers—a process known as lead nurturing—could enable the lead conversion efforts.
That said, lead generation and sales pipeline development do not necessarily have to be difficult. This blog will walk you through lead generation and nurturing; their differences as well as the benefits of using both to grow your clientele, payroll, and revenue. So, let's start with the basics.
In a sales context, a "lead" is a valuable prospective client who has raised their hand and expressed interest in learning more about your company's products or services. You know because they:
Sent a message through live chat
Filled out an online form on your website with their information
Interacted with you on social media
Called your business contact number
The definition of "lead" may change depending on the organization. Some businesses define a "lead" as a contact that has already been identified as a potential customer, while other businesses define a "lead" as any sales contact. But regardless of definition, a lead has the potential to develop into a future client. Therefore, to maintain a high conversion rate, sales teams must convert as many leads as possible.
Lead generation is the process of attracting and capturing a potential customer's interest in order to lead them through the sales funnel using content— It could be a lead magnet, free trial, landing page, podcast, Google Ads, or anything else. It is a long-term game. Lead generation is not about making sales; rather, it is about beginning a conversation that leads to sales. And there are typically two methods used – inbound and outbound.
With 60% of marketers considering inbound marketing as the best way to generate high-quality leads, it clearly is a preferred process when building a sales funnel.
This allows prospects to browse your website and social media pages before deciding what to do next. Your goal with inbound lead generation is to assist rather than sell.
Instead of waiting for prospective clients to come to you, outbound lead generation involves actively seeking them out. This isn't for helping or educating people like inbound marketing is; it's for closing deals. Having a mix of inbound and outbound lead generation is a good idea if you're just starting out in business or are new to marketing. But once you've established your brand, you can gradually cut back on cold calling and outreach.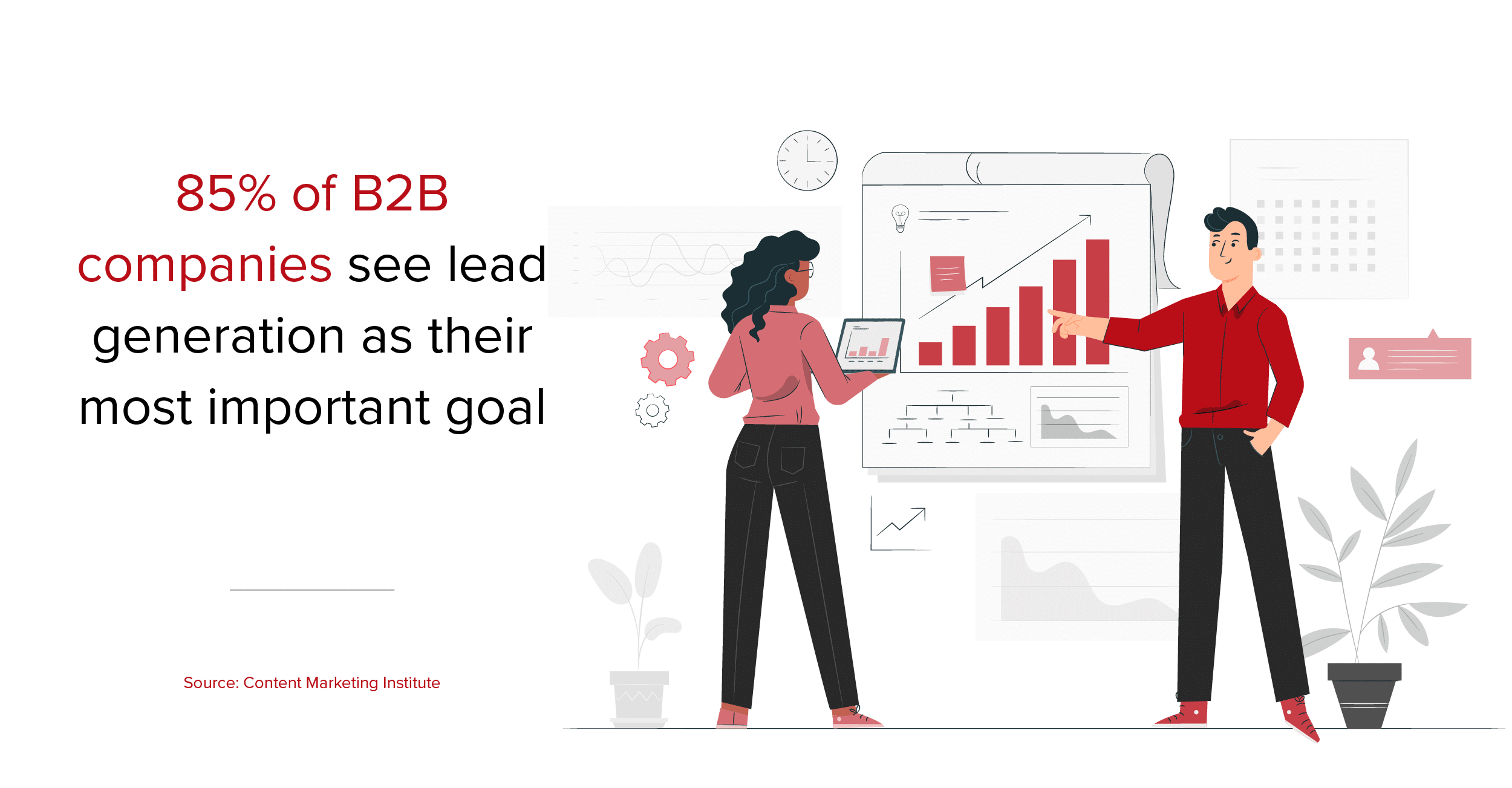 Benefits of Lead Generation
Lead generation helps sales and marketing teams to create and maintain a healthy sales pipeline. This can be done by staying up to date with the latest lead generation trends and leveraging a combination of inbound marketing strategies, webinars, paid advertising, events, and PR initiatives.
Here are four benefits of implementing a successful lead generation strategy.
Lead generation widens your audience and informs potential customers about your products and services.
Identifying your market is just the first step. Lead generation allows you to determine which leads fit your buyer persona.
You establish authority with your prospects as you generate leads. In your industry or niche, you may also be viewed as an authority figure or expert.
As mentioned earlier, these are some prominent benefits of outsourcing data cleansing. However, there is a wide assortment of benefits that can be availed depending upon the business goals and business type.
What do you do now that you have a few leads? You carry on the conversation to cultivate relationships with them and guide them through each stage of the buying process until they are prepared to buy. It's not as simple as keeping in touch with a prospect until they're prepared to make a purchase from you. True nurturing does not happen overnight; it's an ongoing process. Lead nurturing is the process of establishing and cultivating relationships with customers at all stages of the sales funnel.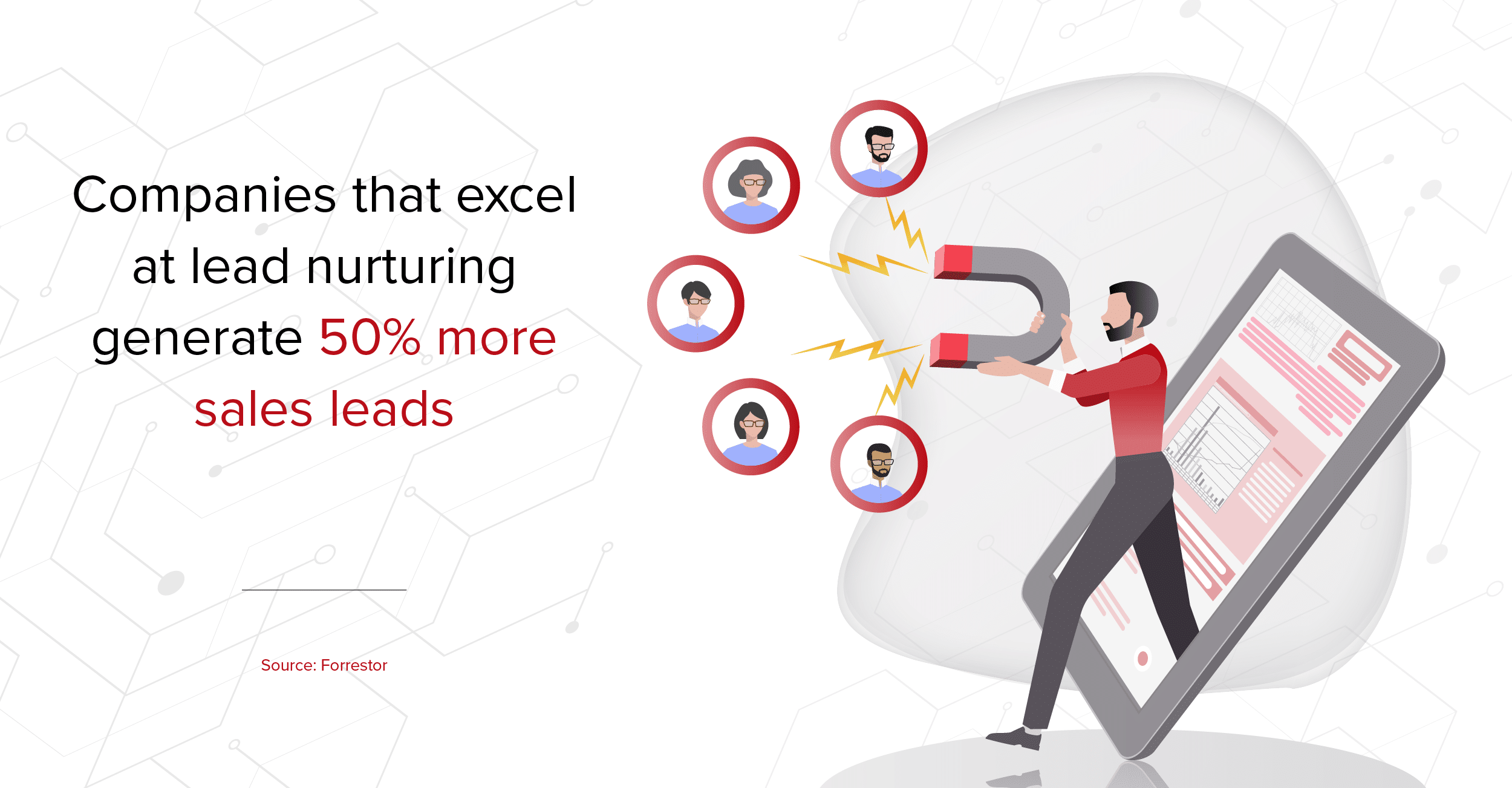 A successful lead nurturing program directs marketing and communication efforts towards understanding prospects' needs and delivering the information they require to: ⁠⁠⁠⁠⁠⁠⁠
Increase brand awareness
Build trust
Keep in touch with potential customers until they are prepared to make a purchase⁠⁠⁠⁠⁠⁠⁠
The best way to accomplish this is through consistent engagement and communication. The better you understand your target market, the more effective your lead nurturing strategies will be, and thus you can achieve more conversions.
Benefits of Lead Nurturing
The goal of lead nurturing is to stay in touch with prospects who aren't ready to buy right now. You should show up in your prospect's feed at least once a week with relevant, valuable, and entertaining content. Here's what you can get from it when done correctly:
1. Maintain and Grow Relationships
Lead nurturing puts you closer to your prospects. You can build rapport and eventually evolve relationships.
Lead nurturing is what drives conversions. This will also boost sales of your products and services.
The good news is that you need not invest the majority of your time in nurturing and qualifying leads. Using an Automation Platform or a CRM, you can automate your lead nurturing program. You can, for example, use a tool to schedule calls, send emails, and guide prospects through your sales funnel.
Prospects who become customers will spread the word and refer others. This is additional method of generating leads
Lead Generation & Lead Nurturing - Which is More Effective?
Both, really. Lead generation and nurturing go hand in hand; you need both if you want to reliably draw in top-quality leads and nurture them until they are prepared to make a purchase. Once you have generated new, qualified leads, nurture them until they become long-term customer relationships. ⁠⁠⁠⁠⁠⁠⁠
After that, begin testing and optimizing methods. If you want to experiment with content marketing, develop a formula that benefits your target audience. Or, if you decide to use email marketing, test various email templates to see which yields the most leads. The objective is to increase sales, but the focus is on the following stage of the sales process. If you only sell the result, you will lose potential clients and fail to sell at the subsequent phase. However, in order to do that:
Create and develop valuable customer relationships
Analyze your results
Update your sales and marketing strategy
By doing this, you can create a lead nurturing program that provides the customers with the information they need and fosters a relationship of trust. Before you know it, you'll be reaping the rewards of high ROI.
When it comes to lead generation and lead nurturing, both are pivotal processes that businesses must implement in order to find prospective customers and convert them into loyal, paying customers. By leveraging effective lead nurturing and lead generation strategies, your business can create a loyal customer base and relationships with those customers that will keep them using your products and services for years to come. If you are still wondering how lead generation and nurturing could work for your brand, onboarding a B2B lead outsourcing partner will help you streamline your campaigns. You can use their expertise to implement the best lead nurturing practices and improve your business outcomes.