Scalable & Efficient Bookkeeping, CPA Accounting
Services, Taxation & Payroll Services
Streamline your CPA operations for focused strategic growth.
We resolve complex accounting, bookkeeping, tax (Individual, VAT, and Corporation), and payroll issues for our clients. Increased regulatory requirements, reporting mandates, tax disclosures, and account reconciliation and compliance for close cycles have multiplied the global challenges of the tax and accounting leaders.
Over 100+ global CPA, accounting firms, and enterprises across industries trust Datamatics' comprehensive suite of taxation services, CPA accounting services, and payroll services. Our tax, accounting, and payroll service solutions are powered by efficient technologies, domain experts, process excellence, and a clear focus to provide positive outcomes.
Get the focus back on strategic activities
.
Trusted partner to global enterprises for customized, cost-efficient and outcome-based tax preparation, accounting, and HR payroll services.
Access to best accountants and experts in accounting and tax preparation
We bring best practices and industry standards to ensure quick TAT
Streamlined functions, better control, transparent processes to fuel growth
Enables more than 100 global CPA firms to achieve 95% client retention
Safeguarding critical financial data with stringent data security policies driven by GDPR and other regulations
Ensuring high scalability and cost efficiency during seasonal demands
Accurate computation of tax liabilities
.
Our tax accountants' expertise enables global CPA firms manage large volumes of tax filings.
As business owners, you always look for strategies and tactics to maximize your performance and productivity and focus on your core business. However, building or managing an in-house bookkeeping, tax & accountancy teams can be expensive, time-consuming, taxing, and you may face talent shortages during peak seasons. Datamatics is your trusted partner for all your bookkeeping, individual tax, corporation, and business tax preparation, VAT computation, and tax audit needs, including making MTD (making tax digital).
Overcome short-term challenges and focus on growing your business

CPA Accounting Services Catalogue
Datamatics offers fully customizable and scalable CPA accounting, bookkeeping, tax and payroll services to meet your business needs. Whether you are looking to better manage your budget or need a robust accounting and bookkeeping solution, our CPA experts can help you achieve your business goals. Our bespoke CPA services include bookkeeping, accounts production, tax and payroll processing.

International Accounting, Reporting and Taxation Services
Our global accounting, reporting and tax services are backed with regional compliance frameworks. Our team of experts deliver consistent and high-quality services across many jurisdictions to help you streamline your business. Our tech-driven approach to accounting, reporting and taxation helps you improve business efficiency with the automation of redundant and repetitive processes.

Payroll Service Solution
Our comprehensive suite of payroll service solutions will curtail a significant administrative and operational burden from your team, enabling them to focus on more critical business functions to enhance operations and productivity. We offer managed payroll services, factory and payroll compliance along with CLRA audits and cloud-based payroll service solutions offering intuitive HR analytics and reports.

Financial Review and Evaluations
Our financial reviews and evaluations help you understand the utilization of your resources and analyze how well they map with your business objectives. Our compliance review helps you abide by the guidelines, policies and protocols. We offer internal auditing with the objective of adding business value and improving your operations and processes to optimize the outcomes.
Optimize your Bookkeeping & Accounting Processes
.
Delivering intelligent and scalable accounting services that drive operational efficiency & cost optimization.
Our Accounting & Tax Services can be developed, maintained, and customized to meet clients' specific requirements. Our solutions provide financial statements that are regulatory compliant and offer accurate computation of tax liabilities. It thereby eliminates the chances of possible legal and compliance issues.
In the hyper-technological environment, a smart and scalable accounting platform can address a multitude of real-time accounting needs including data analysis, reporting, reconciliation, multi-currency and multi-company accounting capabilities, inter-company accounting, tax management, deferred revenue accounting, fixed assets, payroll management, and more. It becomes a fundamental element to tightly manage the company's complex financial needs and that too in a compliant manner.
We are partners with all the major Cloud accounting, accounts production, and ERP platforms. Here is a glimpse into our capabilities across software platforms.
Accounting, Tax and Payroll services for CPA Firms across the globe
Consolidate & Centralize Your Payroll
.
Streamline HR processes to increase employee satisfaction while improving your operational efficiency.
We help organizations manage the complete payroll life cycle of employees. It enables businesses of all sizes to spend less time on administration through seamless automation of manual payroll. Our payroll services include:
Move towards fast, scalable & secure accounting
.
Run your finance & accounting functions with speed, agility, and scalability deploying the right blend of modern technology and human ingenuity.
As a QuickBooks and Xero partner, we offer Cloud accounting solutions best suited to your business. By leveraging our partnership with leading accounting software platforms and our rich experience in bookkeeping and offshore accounting services, we deliver the best of both worlds: a knowledgeable, certified accounting team and high-quality outcomes at a competent price.


Operational Workflow
Datamatics offers end-to-end CPA accounting, bookkeeping services, tax and payroll service solutions on the back of an intricate operational workflow. This ensures complete execution of the services with planning, data transfer, verification, query resolution, quality control, account management and more.

Governance and Reporting Model
To ensure alignment of shared goals and relationship structure, we offer a quarterly, monthly, weekly and daily governance and reporting model. This helps in strategic business goal setting, project and operations review, risk and change management, and streamlining the functional interactions.

Transaction Quality Framework
To ensure continuous excellence and exceeding customer expectations, we leverage our transaction quality framework to offer services of the highest quality. We audit, govern and redefine your accounting, tax and payroll services to enhance customer experience.

Information Security and Compliance
Ensuring information security, data and privacy compliance is at the core of our CPA accounting, taxation and payroll service solutions. We deploy secured perimeter protection using the right firewalls and security policies. We control data in transit and rest along with data protection addendum.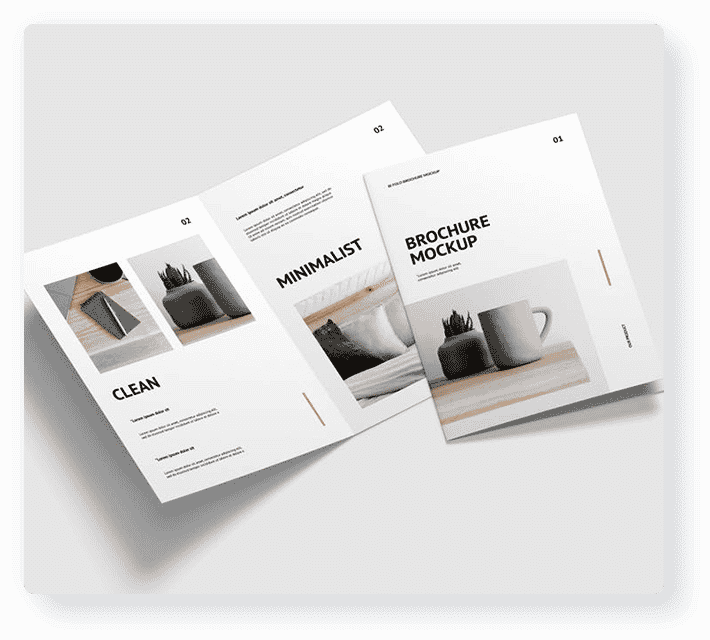 Accounts payable automation - The key to Sustainable Growth
.
Accounts Payable automation (AP Automation) is the coming together of detailed process knowledge and advanced technology to automate complex accounts payable processes while making them more effective and efficient. Market estimates state that over 21% small & medium enterprises are actively evaluating AP automation options.
Usually our work speaks for itself. At times, our delighted customers say a few nice things about our teams & their work.


Matt Godfrey - Director, Lince Salisbury, a leading CPA firm shares his experience of working with Datamatics and how the partnership has helped them scale their business. Watch the video for the complete testimonial.

Play Video
"Datamatics has transformed our marketing efforts with their blended lead gen approach. Their multi-touch campaigns with curated content have delivered over 300 BANT qualified leads. The result is a high-quality sales pipeline with tangible business growth and increased revenues."
"We are in a business that changes continuously, where our goalposts keep shifting. In this scenario, our current database became large and complex. That's when we decided to approach Datamatics Business Solutions and clear up the clutter. We now get more value from our data and are able to take smarter business decisions."
"We generated more than a million records over a decade. Our database had so much unstructured data that we just couldn't leverage it for the business. Datamatics Business Solutions took very little time to design an intelligent database management system for us. They were happy to make all the customizations that we needed. It was truly a phenomenal achievement!"
"We wanted to make an informed entry into the CINVETS market. Datamatics analyzed our functional areas and process competencies to understand our unique requirement. Thanks to their extensive research and business intelligence solutions, we could successfully enter the market and obtain significant mindshare within 5 months."
"Our product portfolio was not in tune with the growth goals of 2020. We were in search of a partner who could help us reinvent our innovation strategy. Datamatics supported us with market and competitor insights that helped us create a focused product portfolio. We now have a well thought out program to meet our growth objectives."
The Datamatics advantage
.
Smarter & cost efficient accounting, financial & payroll solutions enabled with advanced technologies.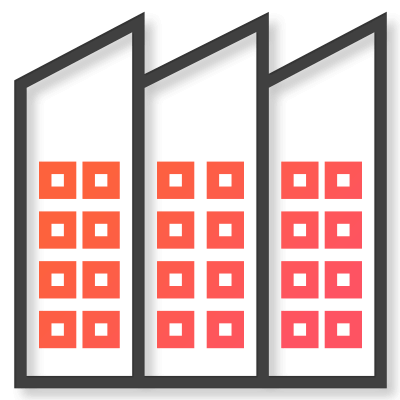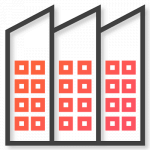 Years of Experience across industries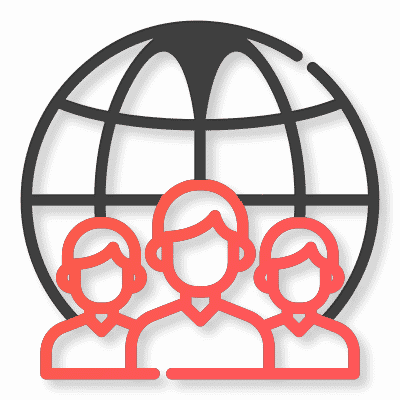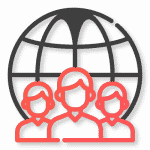 CPA Firms trust us across the globe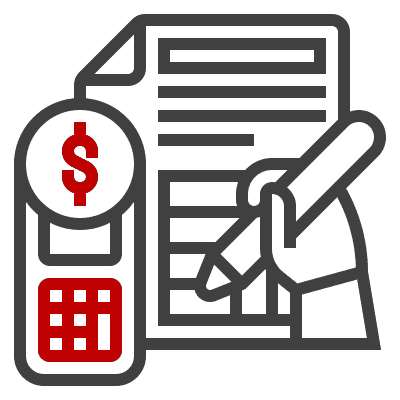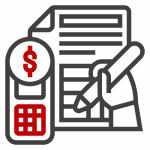 Tax, Bookkeeping, Financial Statements prepared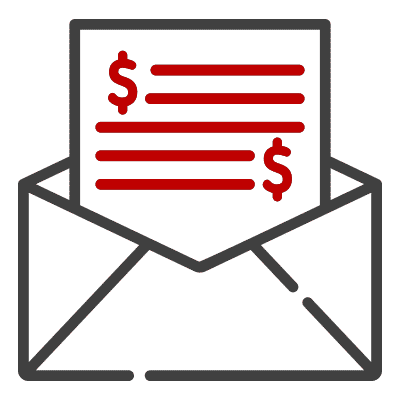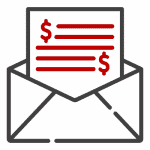 Pay Slips Processed for clients till date
Frequently asked questions
.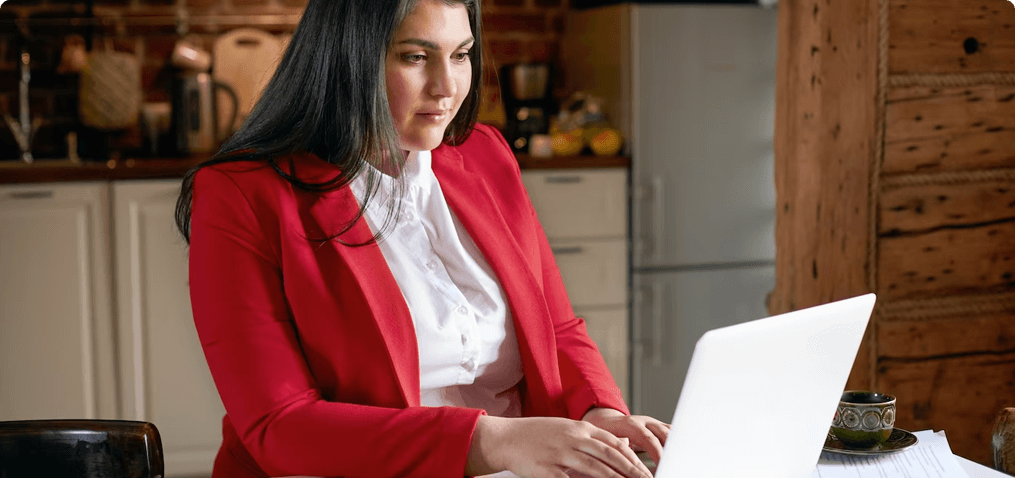 Leverage high-quality financial expertise to enhance your business outcomes.