From The
CEO's DESK

We are experiencing an unprecedented global crisis, which has completely changed the world order. This has severely affected billions of livelihoods, businesses, markets, health and consumer confidence; causing a huge supply chain disruption and leaving economies paralyzed. Recovery to this human tragedy will be a long-fought battle, and an uphill task to restore normalcy post COVID-19. Amidst this crisis, there also exist a seed of opportunity; an opportunity to create newer ways of working, smarter ways of engagement, and effective way of delivering to customers in a highly-disruptive situation.
Winston Churchill once said, "Never let a good crisis go to waste". At Datamatics Business Solutions, we were quick to adapt to this change and rapidly transitioned to a 100% 'Work From Home' model at war-footing, thereby pre-empting the disruption. A lot of this was been enabled by deploying new-age technologies, online collaboration platforms and self-service tools. We had quickly put in place right processes and robust technology infrastructure to maximize collaboration with internal staff & external stakeholders, ensure availability, safeguard data and guarantee uninterrupted delivery in this extended lockdown period. Today, working from physical places is a thing of the past, while 'Work From Home' has become the new norm. During this time, health and safety of our people was of utmost priority, ensuring no adverse impact on customer businesses.

We are witnessing a significant shift toward virtual experiences and higher digital adoption in every facet of business. Especially when travel is prohibited, events & in-person meetings are canceled; the only resolve seems to be new-age technology platforms, collaboration tools, and online channels for faster engagement. Datamatics has endured this test of time and taken extraordinary steps to accelerate customer interactions. We recently launched a brand new website to stay closer to our customers, prospective clients, business partners, and deliver meaningful content in a quick time. This also reinstates our mission to 'Amplify Digital' in this hyper-connected world.

Stay safe.

Introducing
OUR NEW WEBSITE

The redesigned website marks a new era of amplifying digital engagement in a hyper-connected world and better serve our customers. With distinct features, including brand new look, faster navigation, and enriched content, the website will deliver latest information across relevant topics, recent developments and offer a unique browsing experience to users.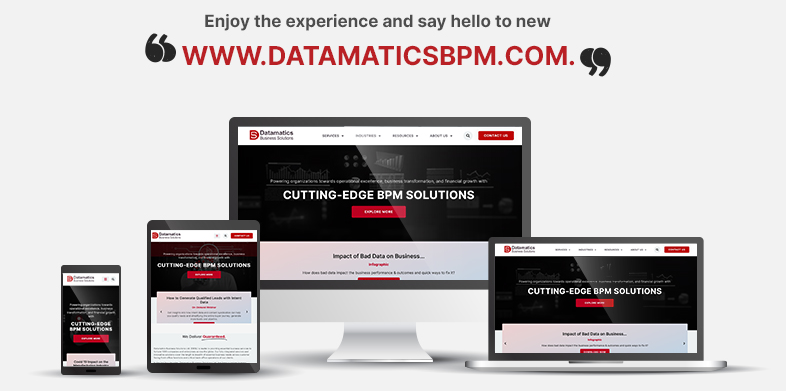 Our Response to
COVID-19 SITUATION
Safeguarding businesses now and beyond the pandemic.
Industry Insights
COVID-19 IMPACT ACROSS SECTORS & ECONOMIES

The unprecedented scale of this crisis has left organizations scouring for insights and after-effects on the strategic initiatives, financial ramifications, consumer behaviour, supply chains and new ways to conduct business. Our COVID-19 research focusses on how this crisis has panned out globally, its deep impact on economies, industries and various government initiatives for business stimulus. It will also enable you with valuable information on market best practices, design winning strategies, build responsiveness, mitigate risks and know the unknown to navigate through this pandemic.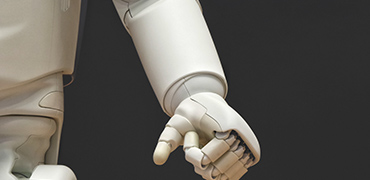 Impact of COVID-19 on
Global IT Industry

The falling economy has weakened the IT industry, however the US, Western Europe, and China are likely to witness some positive investments in the IT space. While innovation and transformation will be high on the agenda for every other industry, check what other factors will drive the IT industry and how will they keep up with growth in this tough situation.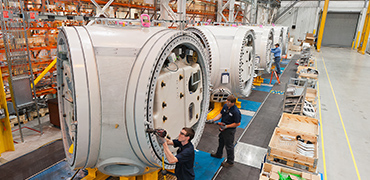 Impact of COVID-19 on
Global Manufacturing Industry

From the absence of labor to disruption in the supply chain, the global manufacturing industry struggles to overcome multiple crucial problems, and it is not likely to return to normalcy before the end of 2020. Check how COVID-19 has awakened the global manufacturing landscape to a robust digital sense and smart manufacturing to combat against future crises.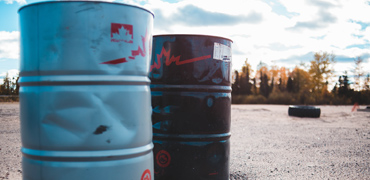 Impact of COVID-19 on
Global Chemicals Industry

The pandemic outbreak has left a negative impact on the chemicals industry by weakening their crucial market segments. Check the unexpected shift observed in key market players' production preferences to overcome this crisis and also control this outbreak. Severe shock across end markets and dipping capital expenditure has grappled this industry. What's next?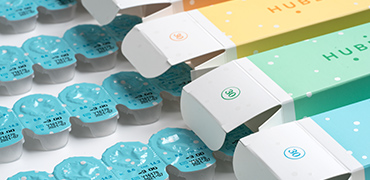 Impact of COVID-19 on
Global Packaging Industry

While the packaging industry is witnessing continuous demand in this uncertain time for plastic packaging, the key markets extend all the support and channelized efforts to ensure the production remains unaffected. Check how the packaging industry is playing safe with innovation and protecting profitability in such a vulnerable state with proactive measures.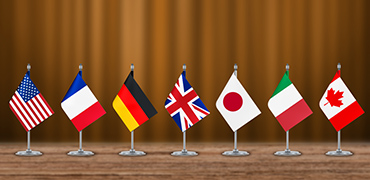 Impact of COVID-19 on
G7 Countries

Together, the G7 countries represent close to 60% of the global wealth, and around 45% of the world's GDP. However, the pandemic's outbreak forced these world's largest economies to freeze their social and economic activities and cause an economic slowdown. Find the critical financial measures G7 leaders are enforcing to bring their economies back on the track.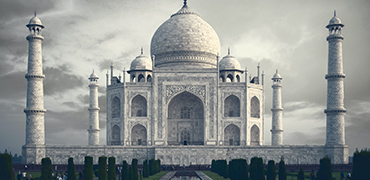 Impact of COVID-19 on
Indian Economy

While, Indian economy is witnessing both supply and demand disruptions in all major economy contributing sectors, policymakers and authorities are attempting to trigger industrial growth with some fiscal stimulus. Negative GDP, rising unemployment, rising threat on the health and many more challenges have gripped India but this country knows how to bounce back.
Ensuring
BUSINESS RESILIENCE

While many businesses were yet comprehend the impact of COVID-19, we quickly adjusted our operations and found agile ways of working. The complete transition from office to 'Work From Home' model was accomplished in record time after the announcement of country-wide shutdown and it stands testament to our business resilience. Despite this seismic shift, we prioritized on clients' outcomes, employee productivity & safety, full compliance to business SLAs, data regulations, information security and ensured no adverse impact on the clients' business. We infact, scaled up our clients' business by 25-30% through seamless delivery and set new performance benchmarks in such difficult circumstances.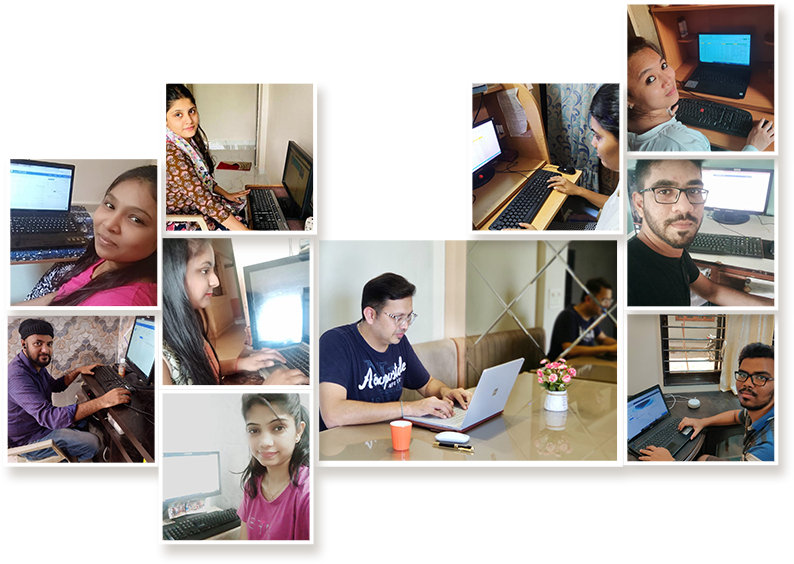 Rising to the challenges
PARTNERING FOR SUCCESS

During the COVID times, accounting firms have been facing many challenges which includes getting information, regular follow ups resulting in delayed inputs and thus very little time for processing accounts. We at Datamatics ensured that client operations were 100% up in quick time by dedicating additional resources and work hours from an offshore location.

We proactively reached out to partner businesses reminding them about necessary details to be submitted, providing relevant information, and support for operational deadlines. Datamatics worked hand-in-glove with CPA accounting and tax partners to minimize their losses and expedite financial recovery to stay economically viable in COVID times.
Datamatics'
PERSPECTIVES

Expanding your target search with B2B Lookalike Audience

A lookalike audience is a list of prospects or potential customers algorithmically assembled based upon the key data factors pulled from your ideal customer profiles. We take you closer to what lookalike audience means and why is it the next best thing in B2B marketing.
Data Enrichment: A Key To Create Quality Leads and Accelerate Revenues

Facts say that more than 1/3rd of B2B contact database decays year on year; a reason why most experts spend 60% of effort in fixing data than monetizing it. Read this blog to understand why 'Data Enrichment' helps you create an accurate picture of your customer data.
Delivering
CUSTOMER SUCCESS

A leading financial advisor strengthened its client relations by uncluttering their CRM data with 95% Accuracy and 60% drop in database maintenance cost.
Building
TRUSTED PARTNERSHIPS

# Global Partner for B2B Demand Generation Services
One of the leading Martech company in the UK, was able to optimize its campaign outcomes by 30% using an outsourced content syndication model. The comprehensive solution enabled the client to scale online engagement using thought leadership & achieve maximum results.
# Scaling Campaigns with bespoke Data
A leading CRM platform provider, partnered with Datamatics to boost its marketing programs. We identified key technology buyer personas and gathered precise firmographic intelligence which helped to quickly zero-in on the ideal prospects and scale their target reach by 35%.
Tech Disruption
AUGMENTING DATA INNOVATION


2020 has been a wild goose-chase for B2B Marketers. With the onslaught of COVID, a sudden shift from proving ROI to addressing speed, availability, quality, scale, and cost-efficiency in marketing was evident. Many B2B sales & marketing leaders considered the use of automation & AI for prospecting, and Datamatics' intelligent data management solutions have opened up these new possibilities by harnessing the power of robotics, AI, & ML, etc.

These new-age technologies can be deployed across a broad spectrum of simple & complex data processes, including list build, list research across sources, contact/account profiling, de-duplicating, validating, CRM cleansing, standardizing, and data integration. Millions of contact records can be fetched or cleansed in a matter of hours with qualitative & quantitative outcomes to further enabe quicker outreach, keep away from additional investments, scale the operations and control overall marketing outcomes. Datamatics has successfully delivered 30% efficiency improvements and over 40% cost improvement to global marquee clients using AI-Powered Data Solutions.
Disclaimer: © Copyright 2020, Datamatics Business Solutions Limited. (DBSL) All rights reserved. No part of this document may be reproduced, stored in a retrieval system, transmitted in any form or by any means; electronic, mechanical, photocopying, recording, or otherwise, without the express written permission from DBSL. The information contained herein is subject to change without notice.
© Datamatics Business Solutions Ltd. All rights reserved.